Have Question? Call Us Now
(954) 318-7940
Español
Hole in One Insurance
The purpose of insurance is usually to offer financial support during life's toughest circumstances: the loss of a loved one, the diagnosis of an illness requiring expensive treatment, damage to bottom line caused due to security breach, etc. But there's one type of insurance that actually comes into play when someone gets unusually lucky on a golf course.
What is Hole in One Insurance?
Hole in One Insurance is a type of prize indemnity insurance offered to golf tournament sponsors who announce valuable prizes for participants who make a hole in one. Although a very rare event, a participant scoring a hole in one is rewarded with highly valuable prizes, such as vacation at an exotic location, expensive cars, and more. Because of their unusual nature and high risk, it can become very challenging for people and institutions that regularly host golf tournaments to find a hole in one insurance policy at affordable rates.
At Atlas Underwriters, we understand the complexities associated with drafting a comprehensive hole in one insurance policy. Therefore, we use our deep expertise and experience of the insurance industry to write policies that offer optimal coverage to you at the right price.
How Much Does Hole in One Insurance Cost?
The cost of a hole in one insurance policy depends primarily on three factors:
The number of players at an event
The length of target par 3 hole
The cash value of prize offered to players who score a hole in one
High number of golfers, shorter distance to the hole, and more valuable prizes result in a higher insurance cost.
Who Needs a Hole in One Insurance Policy?
Originally introduced for golf events, we offer hole in one insurance for other types of contests as well, such as motor racing, television game shows, gambling tournaments, etc. Examples of organizations and events that may need a prize indemnity insurance policy include:
Television game shows that want protection for million-dollar prizes.
Event organizers who want to offer an expensive hole in one prize for promotional purposes.
Casino owners who want coverage for jackpots worth several million dollars.
What Are the Typical Hole in One Insurance Exclusions?
Most hole in one insurance policies do not offer coverage for:
Any subsequent hole in one made after the first hole in one during the same event.
Hole in one scored on uninsured holes.
Incidental costs resulting from cancellation of a golf event due to any reason.
If you want to learn more about the coverage offered by hole in one insurance policies, or would like us to tailor a solution for your needs, you should contact our expert underwriters at (954) 318-7940.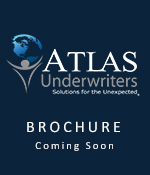 If your download does not start automatically, or popup blocker is active,
click here
Our Products